Deliver a Personalized Experience Across Your Mobile App
Insert personalization elements within your messages based on the data captured in WebEngage's CDP
Optimize the Performance of Your In-app Notifications
Run targeted experiments on your in-app notifications and optimize campaigns to show the variation that works, through WebEngage's Marketing Automation.
Create Apps That Never See the Uninstall Bin
Create personalized experiences for every customer with a one-time setup for user engagement. Let every customer instance be unique.

Granular Segmentation

Behavioral Targeting

Real-time Personalization

Low-code Setup

A/B Testing

Engagement Analytics
Come Join The Club of Industry Leading Global Businesses!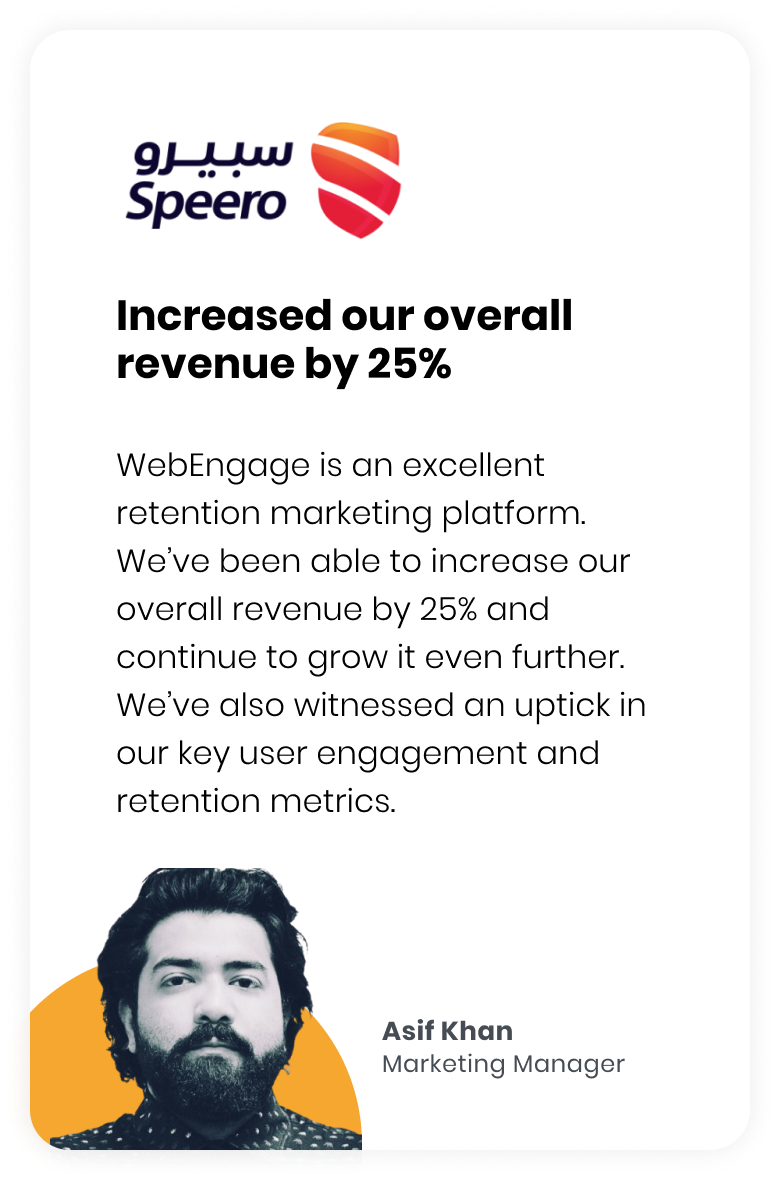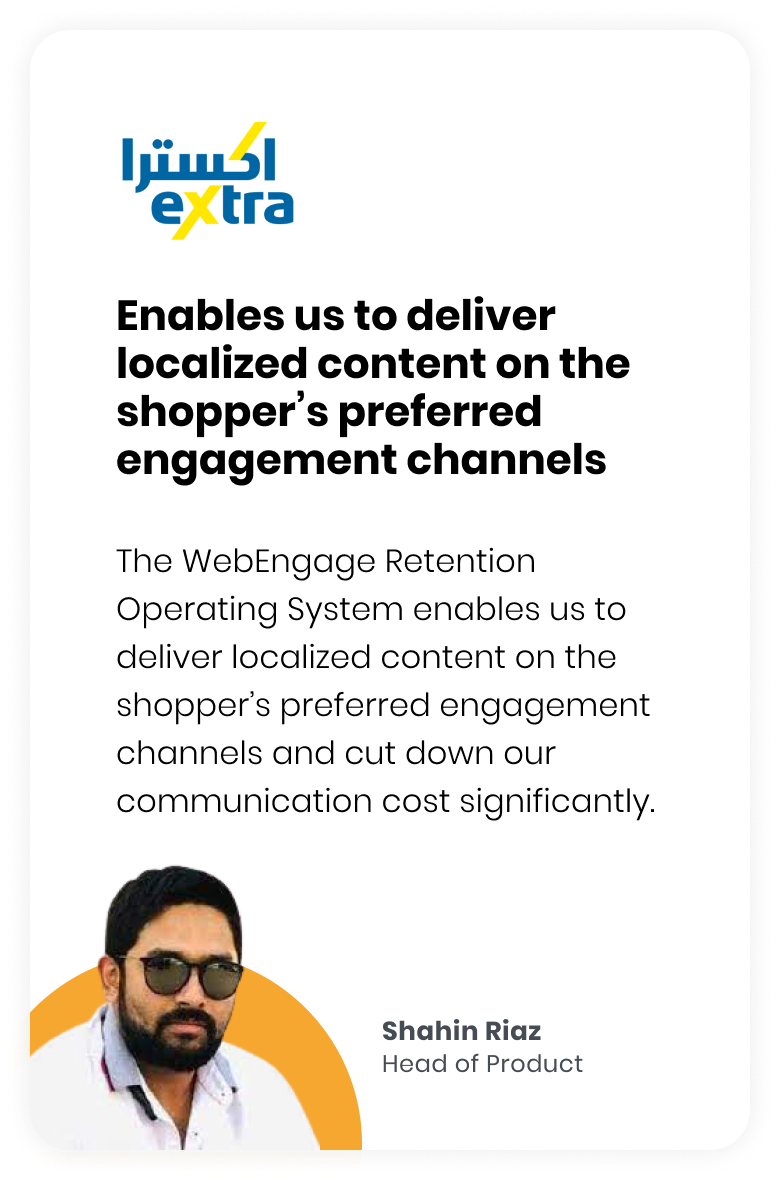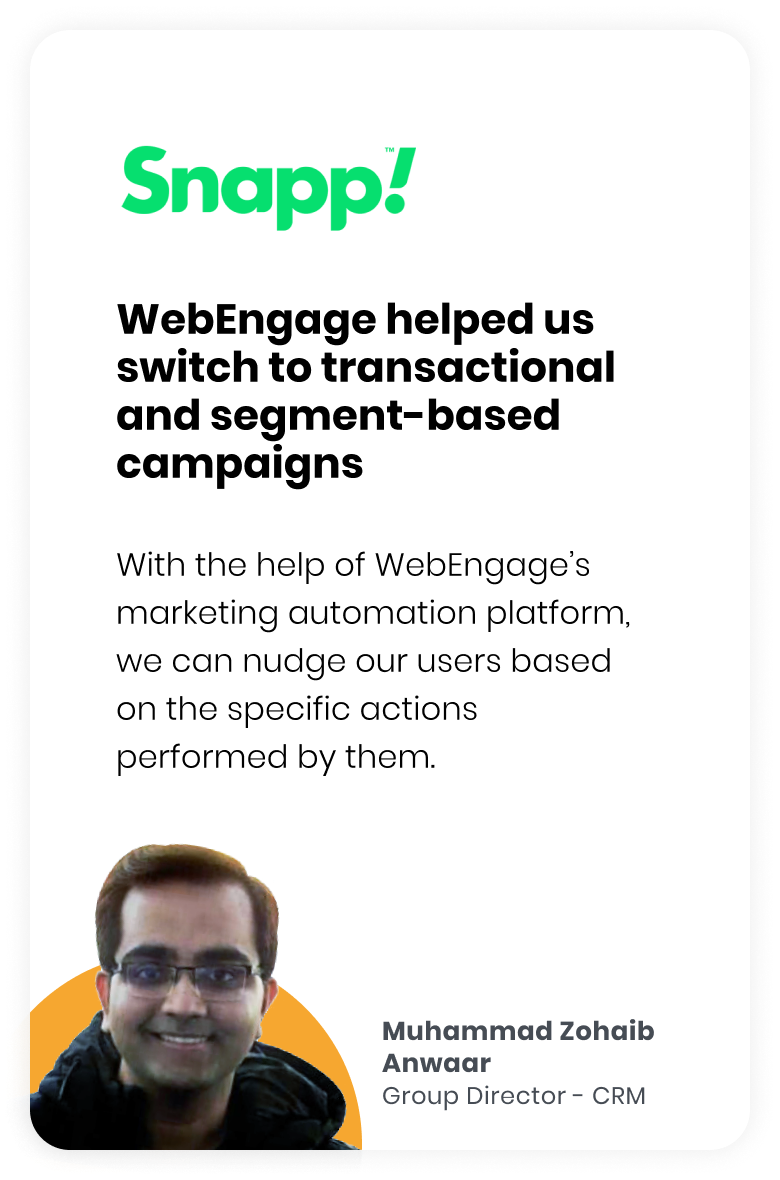 Building Trust with the most Stringent Data Security Measures in Place