Here's Why Our Customers Love WebEngage's WhatsApp Marketing Platform

Ease of Setup
Easy, 2-step integration with the WSP of your choice.

Personalization
Add a human touch to your campaigns by personalizing your messages.

Rich Messaging
Support for Text, Images, Location, Videos and other rich-media.
Personalize your WhatsApp Messages to Add a Human Touch
Send relevant communication by personalizing every WhatsApp message on the basis of your users' details, preferences, and behavior.
Enrich WhatsApp Messages With Data from Your Systems
Fetch real-time data from the WebEngage CDP, your preferred CRM, or any other data source to personalize your messages.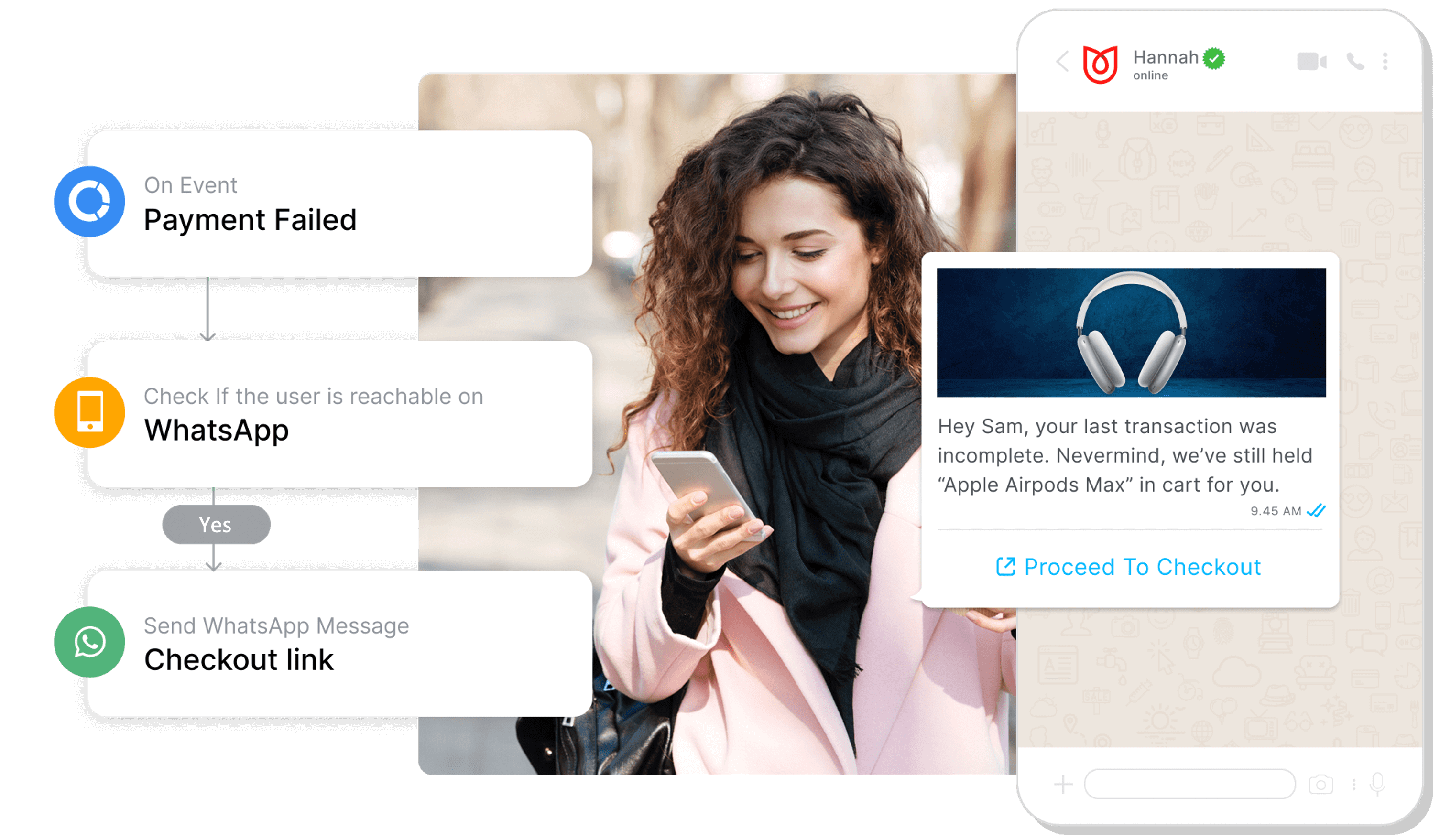 Orchestrate Your WhatsApp Campaigns Based on User Actions
Build workflows to send contextual messages based on your customers' actions. Users added a product to cart but failed to checkout? Send a checkout reminder on WhatsApp!
What makes WebEngage's WhatsApp Marketing Platform the Best?

Dynamic Templating

Behavioral Targeting

Send Time Optimization

A/B Testing

Deep Linking

Data Platform Integration
Come Join The Club of Industry Leading Global Businesses!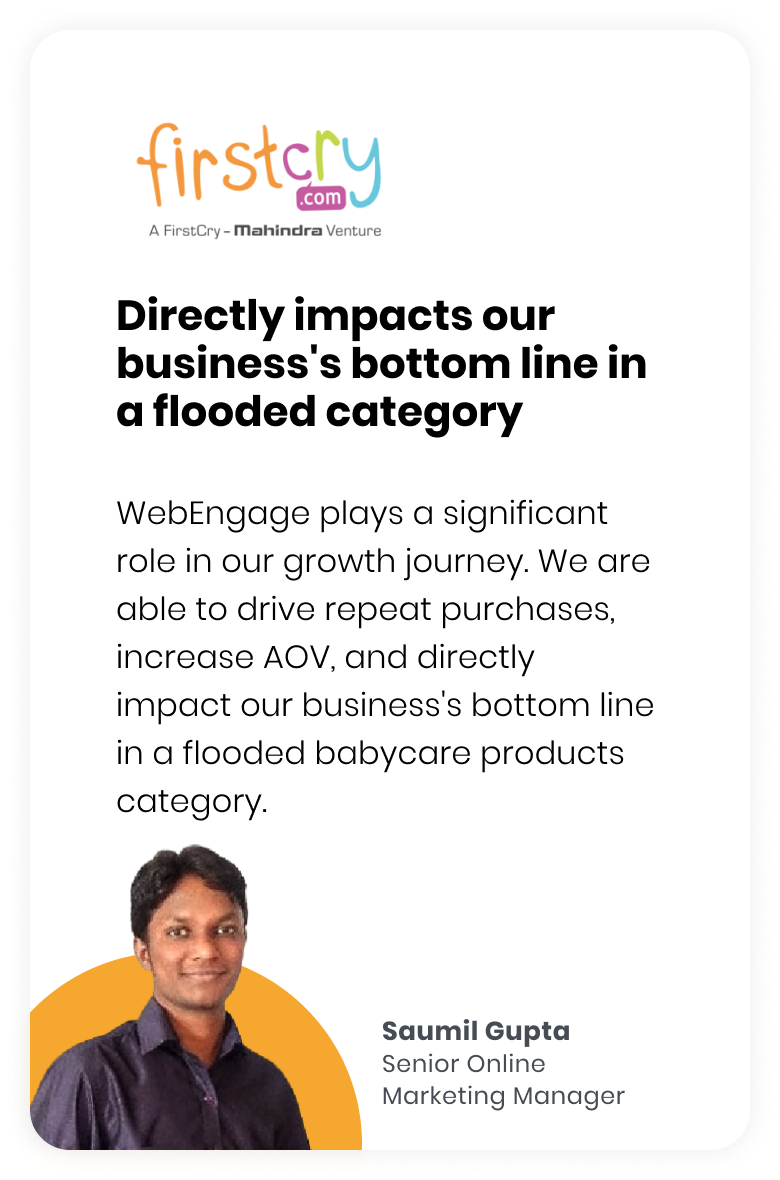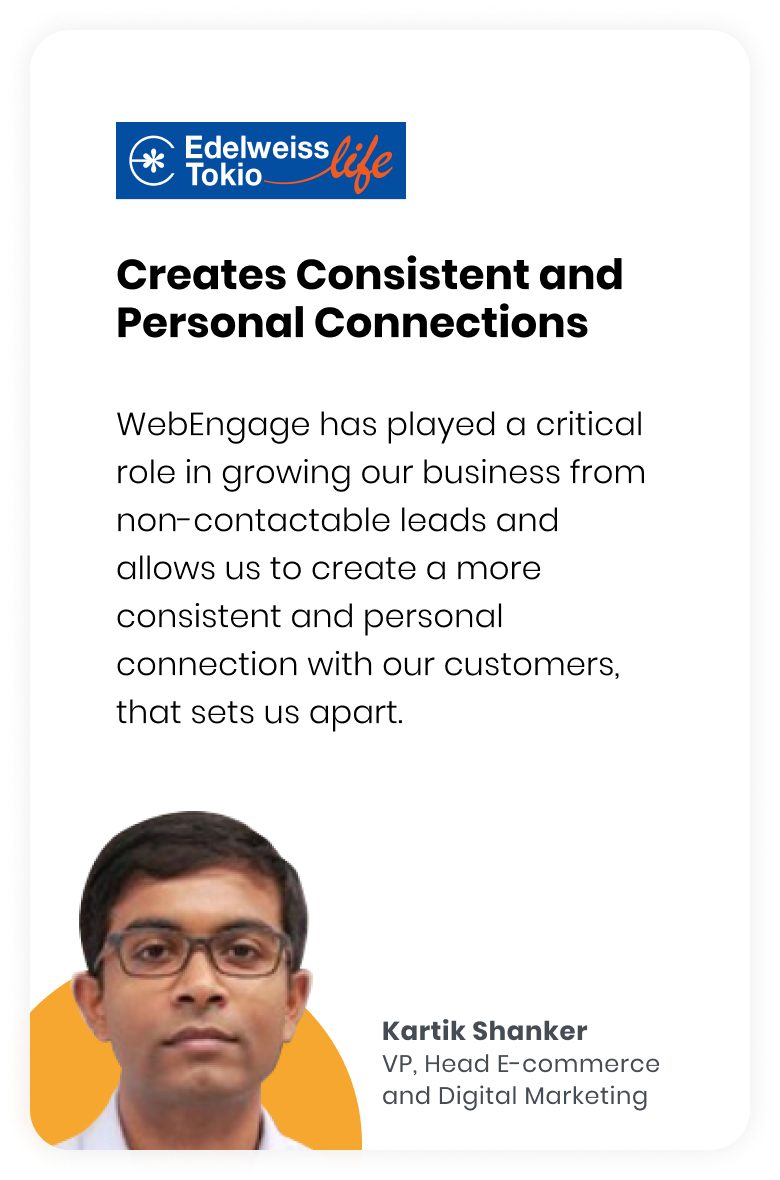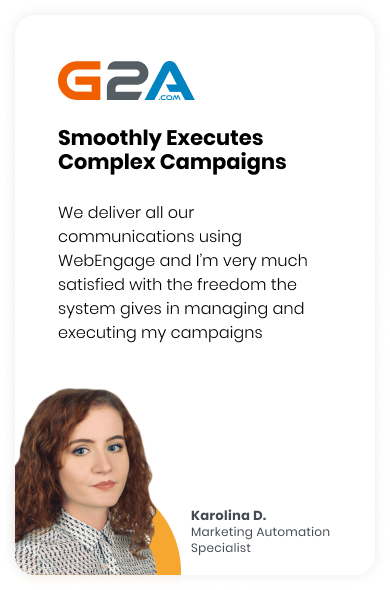 Building Trust with the most Stringent Data Security Measures in Place